Weigand's Tavern
To say we have our work cut out for us would be a gross understatement. I am thrilled to share this project with you as I grow a bit weary from the topics of taxes, deficits, and state funded developments.

I fell for Newburgh's historical structures over 3 years ago and this spring will launch construction on two very significant pieces of NB's history. The Liberty Street School and Weigand's Tavern.

The Tavern
The more I learn about this forgotten little flop house the more I fall in love with it. I have been trying to photograph it carefully as a part of me feels that as we repair this time beaten structure we erase the beauty of neglect I find all too familiar in life.

I spent some more time photographing the interior recently and as night fell I felt so at home inside this persistent record of time. We estimate it's construction circa 1840, the fact that any of it is still standing is a testament to it's dogged determination and even more reason to give it a helping hand to survive and share it's secrets to generations to come.

Our Architect is: Christopher E. Berg RA, LEED of Berg + Moss Architects, PC
Our Historian is: Matt Kierstead, of Milestone Heritage Consulting.

Special thanks to Johanna Yaun for her support and advise.

And also thank you to the NB Development team and corporate council for without their due diligence this little flop house wouldn't stand a chance.

We will keep posting photos, history, successes, and failures as we progress with this project.

Many thanks Newburgh!! You are an amazing city!!

You can see the project here: (Link)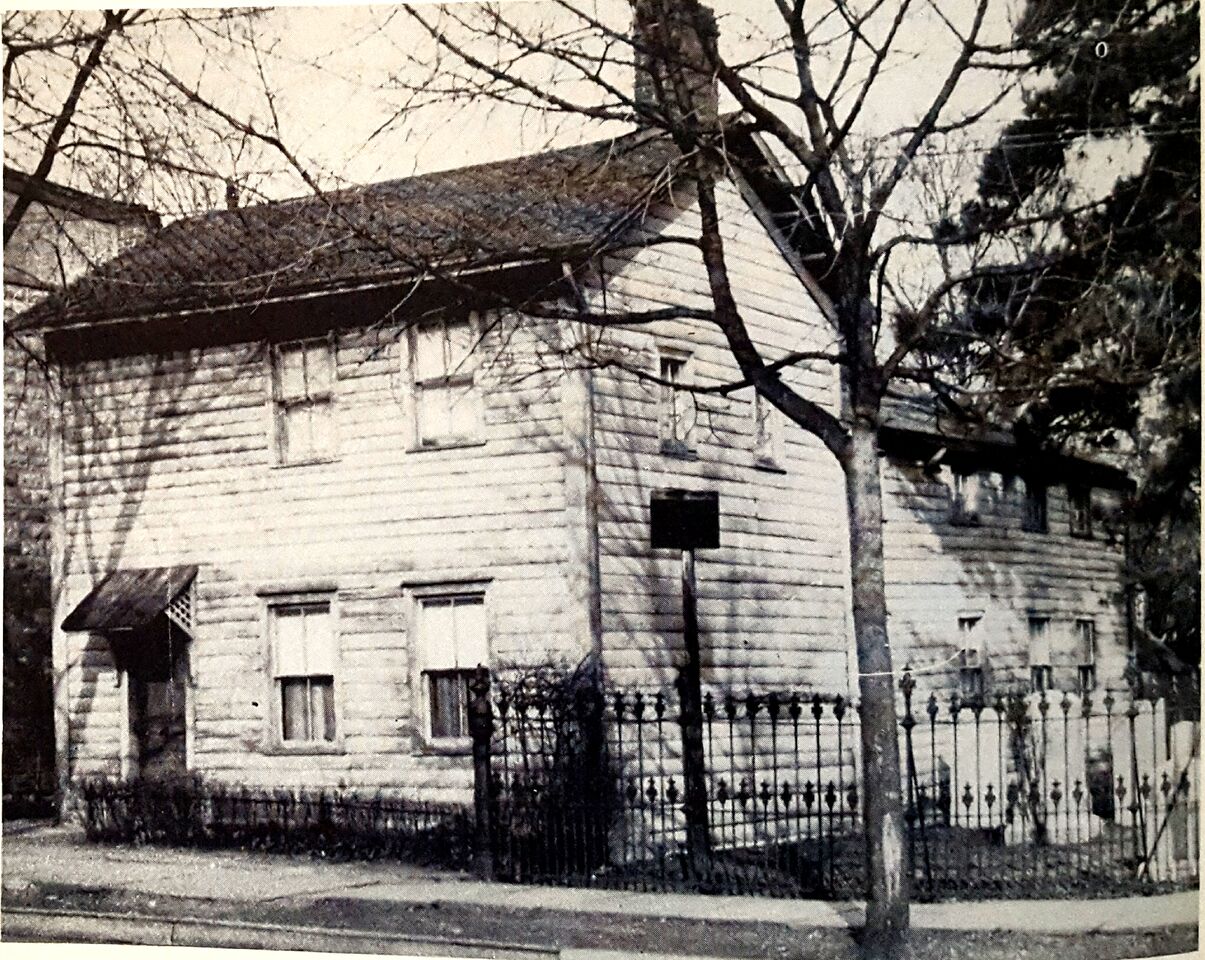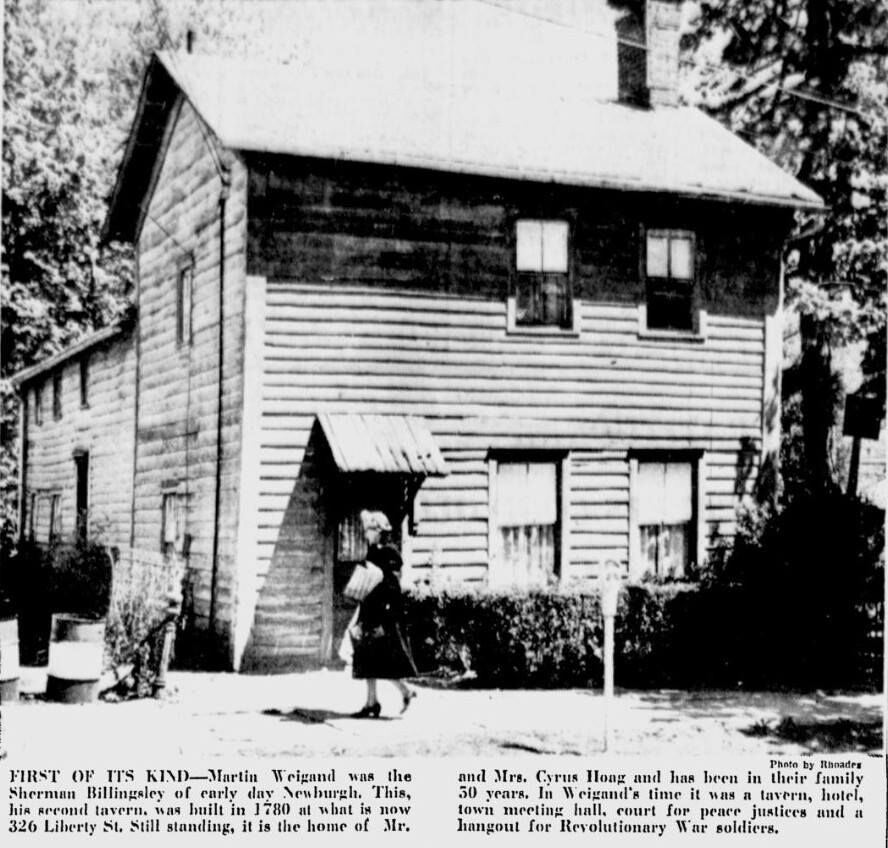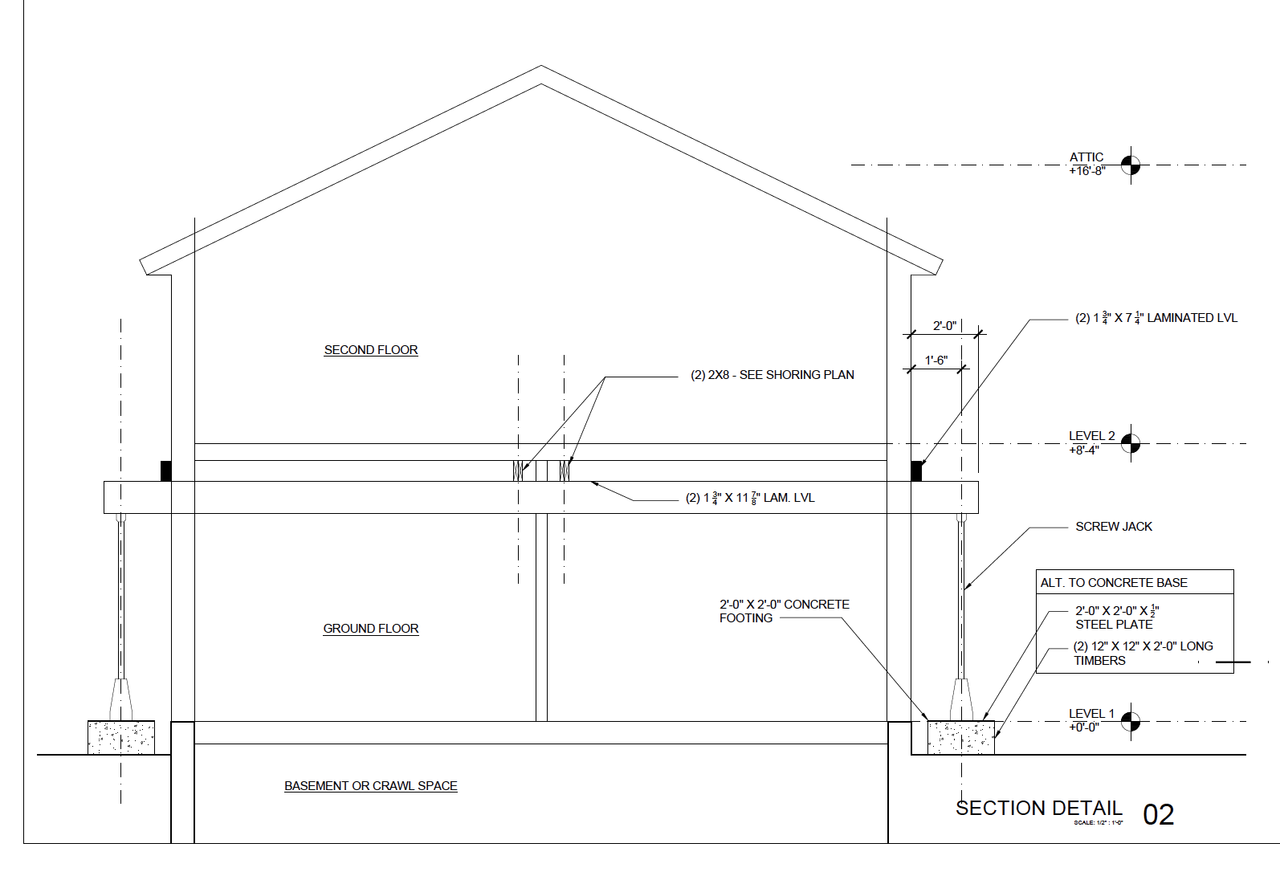 For a history of Martin Weigant's Tavern (also spelled Weigand, Wygant, Weygant, Weygandt), read this excellent post on The New York History Blog.
The story of the Revolutionary War-era Tavern is tangled in conflicting and unsubstantiated reports, which only serve to make the building more intriguing. A historical account from Edward Manning Ruttenber's History of the Town of Newburgh says that the building on Liberty Street was Martin Weigant's second tavern, built around 1780. The current structure was apparently moved as late as the 1930s, and it is unlikely that any of the 18th Century building remains. Regardless of its authenticity, the Tavern is an icon of Newburgh's history and mythology.
We still have a long way to go on Weigant's Tavern. Check here or follow us on Facebook for updates as we save this building!
Newburgh Restoration came by the Tavern for an exclusive tour and to document the state of the interior! Photos below are courtesy Cher Vick of Newburgh Restoration.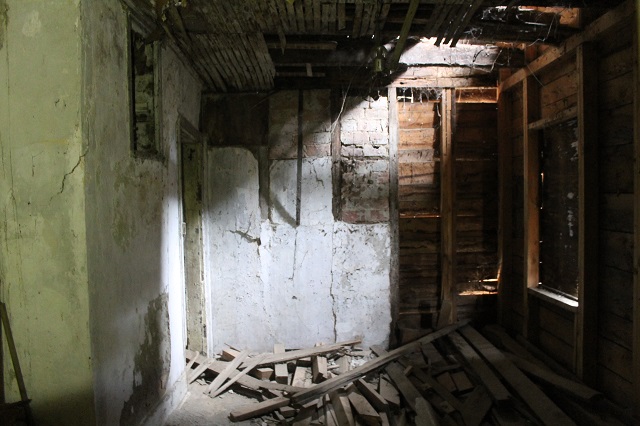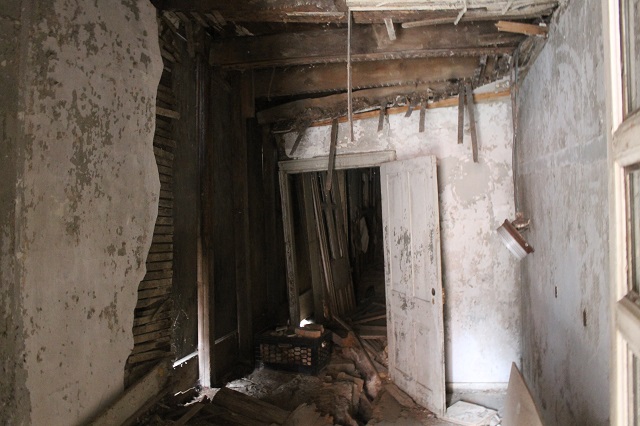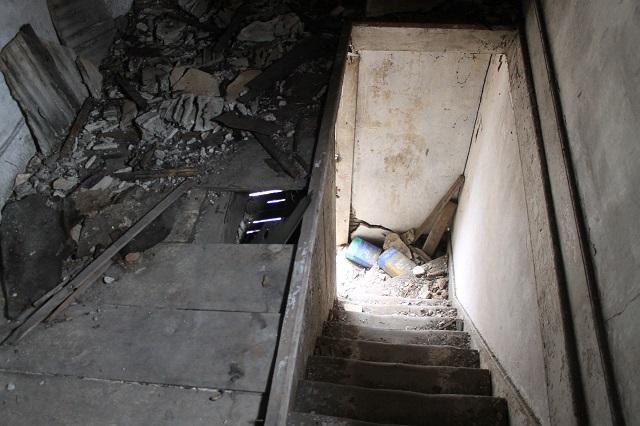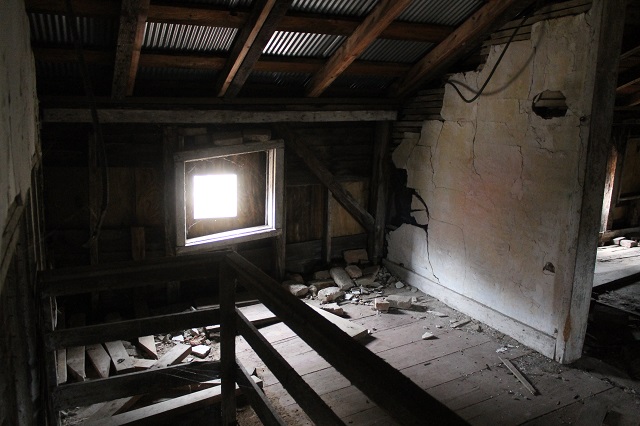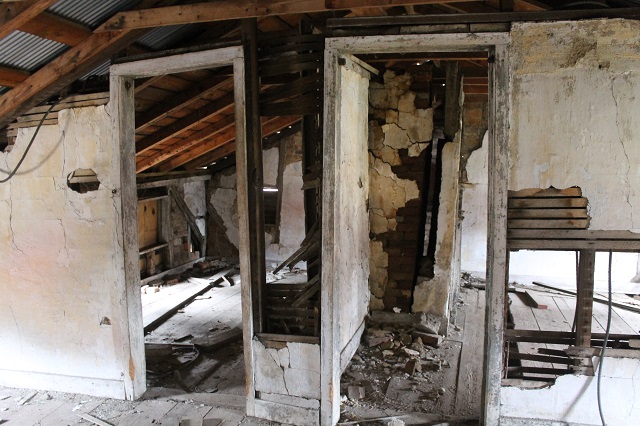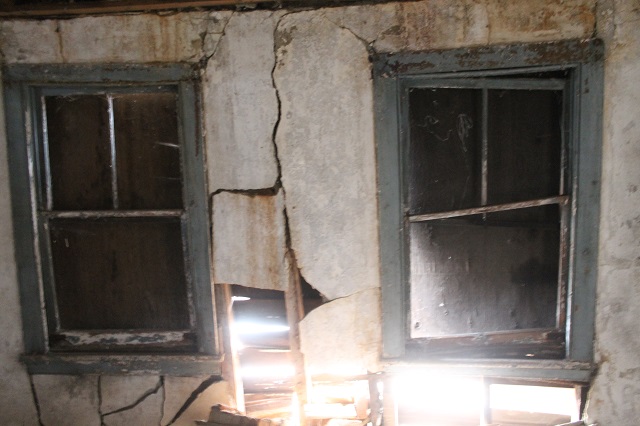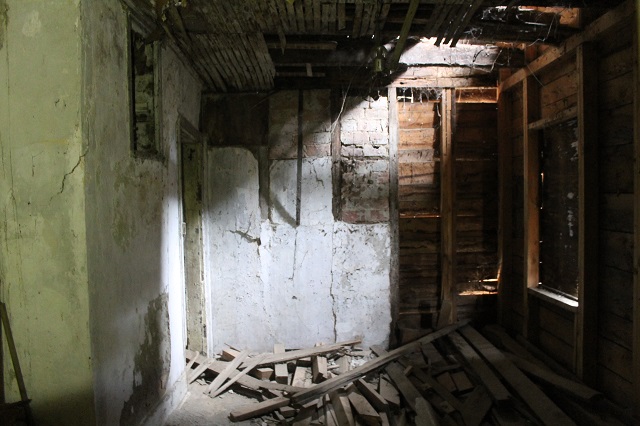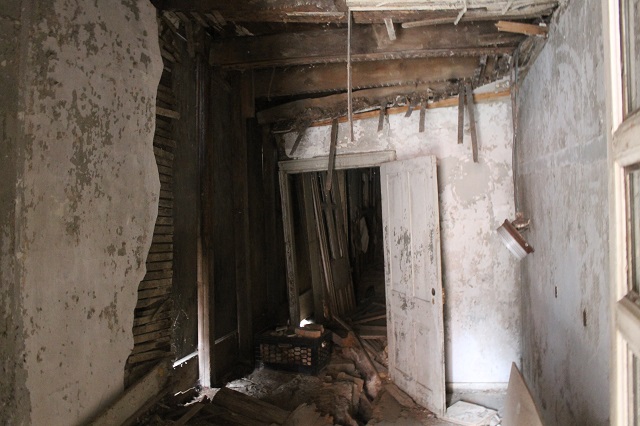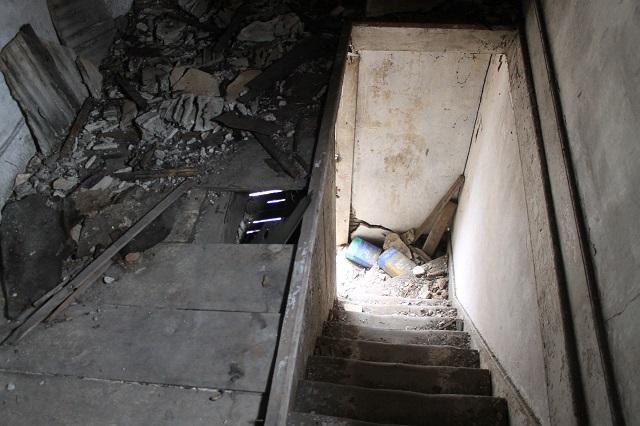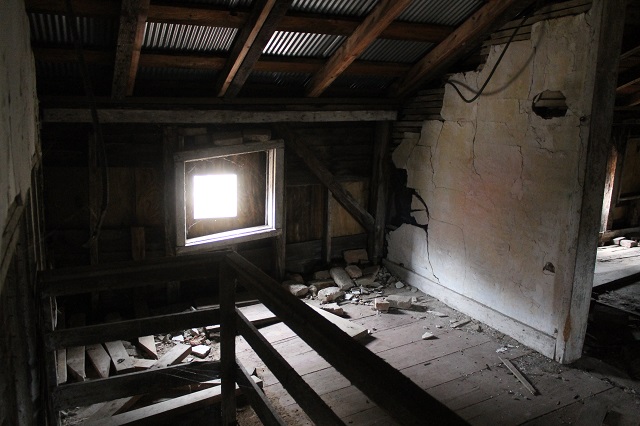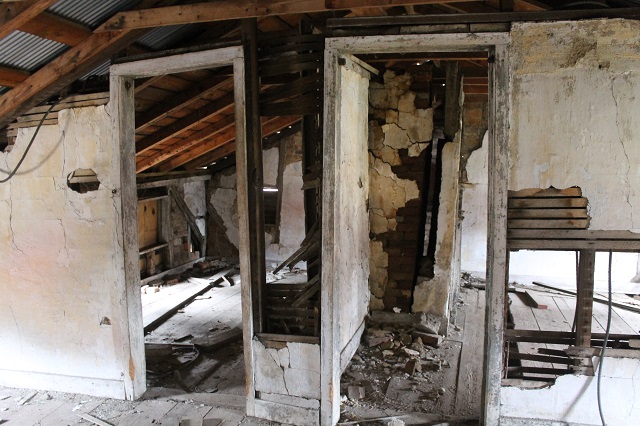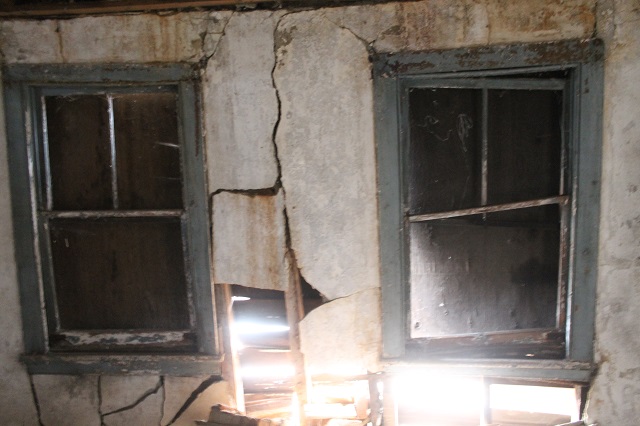 Polaroids of the Tavern in 1992, taken by a previous owner and acquired by RipRap: